Although there might still be snow on the ground, spring, that salty temptress, continues to flirt with us all. Soon we will be forced into ditching all of our warming modesty layers (but don't worry Mr. Parka, you'll stay front and center in my closet for a few weeks still). This transition away from the heavy textiles will mean revealing more skin, allowing exposure of some body parts that have not seen sunlight in months! Now is an ideal time to start your journey with SculpSure! Also known as WarmSculpting, SculpSure is a laser based body contouring treatment offered at Hemingway Medical Spa. It involves the placement of various applicators to ensure that a desired area is treated appropriately. Ultimately, this quick process leads to fat cells dying (by programmed cell death called apoptosis). These cells are then permanently removed from the body via your lymphatic system. On average, Sculpsure eliminates 24% of subcutaneous fat and can be used to treat:
Love handles (or hate handles, depending if the glass is half full or empty)
Abdomen fat
Post pregnancy belly fat
Post liposuction upper abdomen fat
Bra fat
Inner thighs and outer thighs
Why do I need a consultation?
Firstly, not everybody is a candidate for Sculpsure. Some people might be too big or too small. Furthermore, it is a medical procedure and we need to assess your medical history. We also need to determine the area(s) that we will be treating as this will determine price. These appointments can be quite quick, or take a bit more time depending on how many questions you might have. This is influenced by how much research you might do beforehand!
How long is the actual treatment?
The treatment itself takes only 25 minutes to complete. We like to add 5 mins to get you setup and comfortable for the treatment. If you are treating multiple areas the appointment may take longer as each area will require 25 mins. The total appointment time is determined in the consultation!
Full results are reached 12 weeks after the last treatment. Most clients find that a month after the second treatment they really notice a difference. Each individual is different though, some people notice results within a month of the first treatment.
How many treatments will I need?
You will need at least two treatments for any given area. We will determine in the consultation if you will need two or three treatments ahead of booking anything. Between each treatment we need to allow the body to clear out the dead fat cells, this takes 6 – 8 weeks.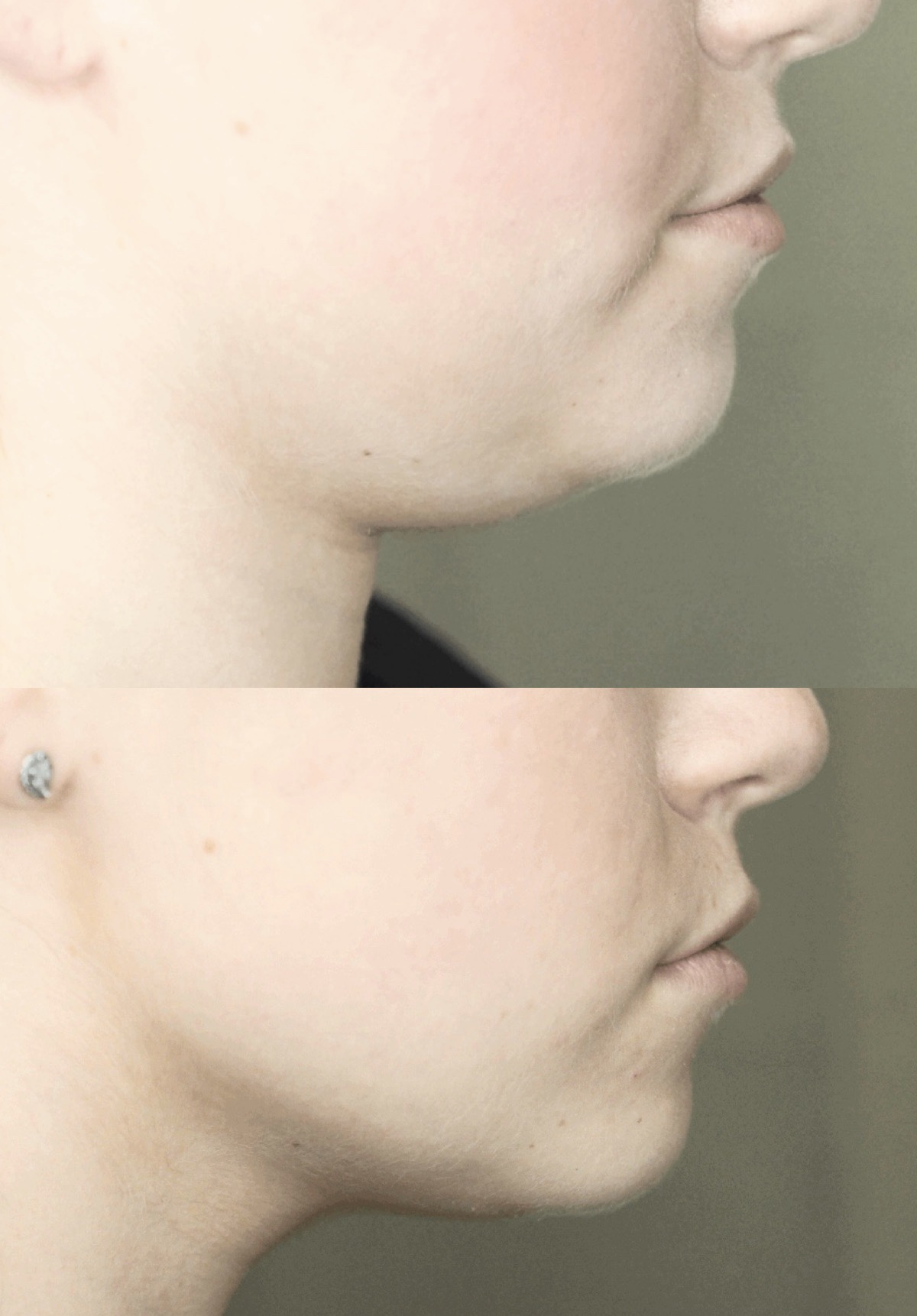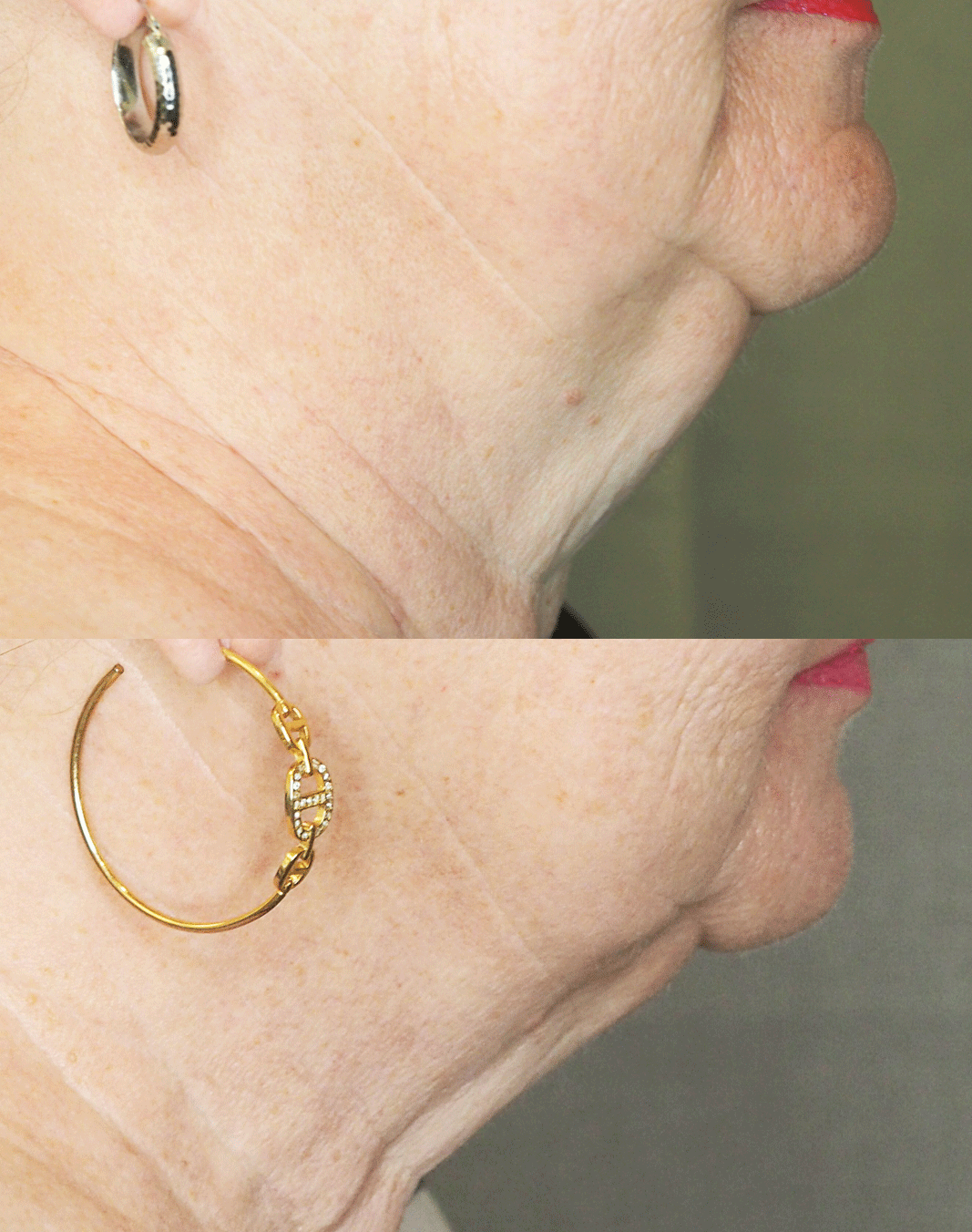 How does Sculpsure compare to Coolsculpting, Emsculpt and liposuction?
SculpSure is unique in that it utilizes heat energy for body contouring. The advantage of thermal energy is it diffuses into adjacent tissues allowing a natural and smooth result, leaving no delineation or indentation where the applicator was placed. SculpSure is FDA approved for up to 24% permanent fat cell reduction while CoolSculpting is 22%. Another device available is the EmSculpt, this is for muscle toning but is not indicated for fat reduction. The golden standard for fat reduction is still liposuction. This is a surgical procedure often carried out by plastic surgeons. Although this yields the best results, it is also the most costly and carries the most risk and downtime. Sculpsure has no downtime!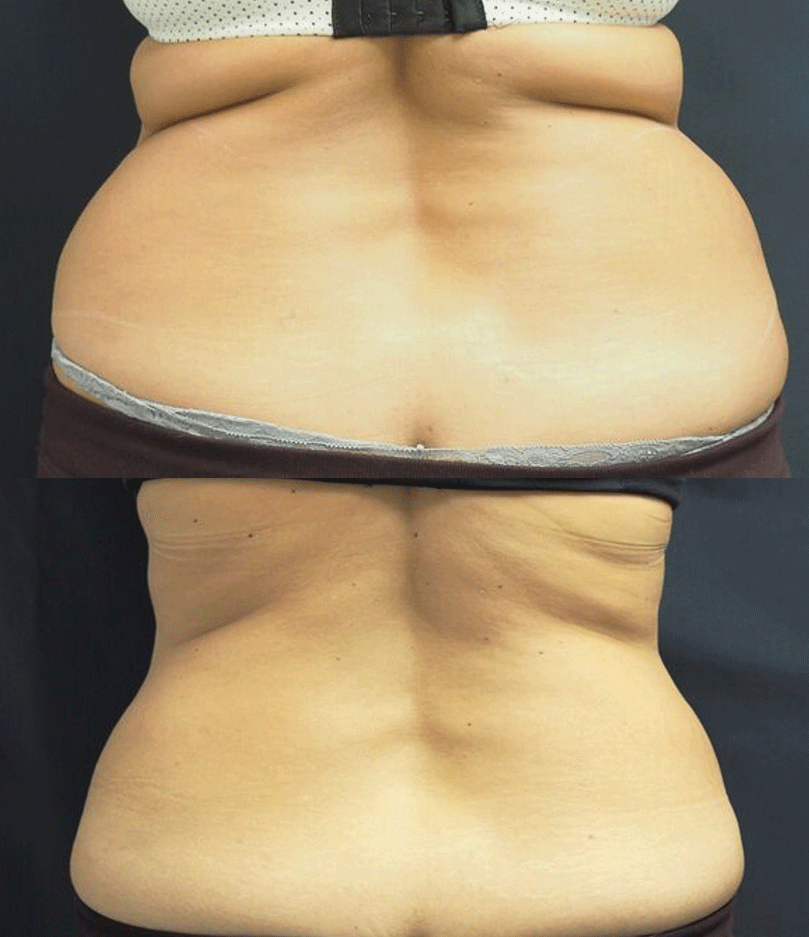 Booking in is easy! Call us at 587-521-0667 to book your consultation where we can answer all your questions and formulate your own treatment plan. If you have an event coming up, be sure to book in sooner rather than later to get the best results!