The winter season is generally the best time to address issues with your skin. Uneven pigmentation, redness associated with rosacea, age spots, and surgical or acne scarring are all concerns that can be addressed at Hemingway. You may wonder why winter is the best time for laser treatments, or you may not wonder that at all- either way, this is the answer: recent UV exposure (sun exposure) can leave the skin acutely photo-damaged and more sensitive. This can lead to increased sensitivity during the laser treatment which could lead to a higher risk of burns and undesirable pigment changes of the treatment area. Furthermore, recent UV exposure and an active tan mean you have more melanin, or pigmented cells, present in the skin. Depending on the laser used for your treatment, your skin could hyper-absorb more energy than intended which can lead to those unwanted results. So, at this time of year when the sun seems to be down at most hours of the day, it is easy to find a time when you haven't had recent exposure!
Here at Hemingway, the laser platform that we utilize is the Palomar Icon. This device has built in safeguards, like a melanin sensor, that help optimize treatment results and mitigate the potential for harm. And, extra-fortunately for you, our laser technician Nicolette is phenomenal. She graduated top of her class from the European Institute of Esthetics here in Edmonton. She is thorough in her assessments and post-procedure counselling, not to mention that she has the gift of magic hands when handling lasers!
Different laser resurfacing treatments we offer include:
This treatment consists of an IPL photofacial which targets pigments and redness, followed immediately after by the 1540nm laser which helps target fine lines and surface imperfections by penetrating deeper, and preserves tissue by utilizing fractionated energy. This fractional distribution means there are many columns of energy entering the skin, similar to aerating your lawn. This treatment also works to stimulate collagen and elastin. Maximum results achieved 6 months after treatment as collagen takes several months to rebuild within the skin tissue! However, you will start to notice an improvement in just a few weeks.
Number of treatments: Best results after a series of 3 treatments, but noticeable results after just one session.
Pain factor: It starts at about a 2 out of 5 but by the end it is usually around a 3-4 out of 5. We do use a pharmaceutically compounded numbing cream which makes a huge difference.
Downtime: 24-48 hours of redness and blotchiness.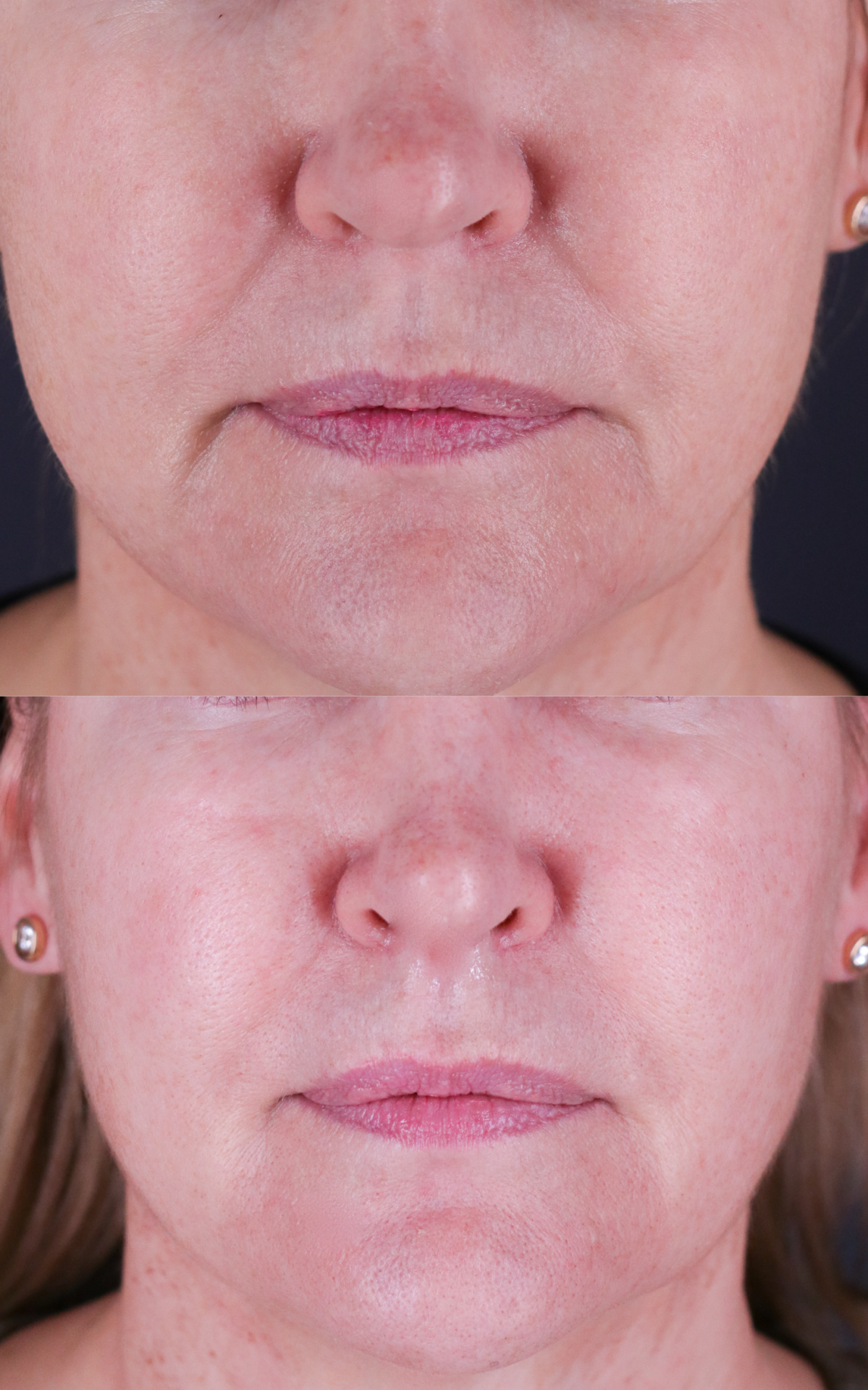 Intense Pulse Light (IPL) Photofacial
This treatment helps brighten the complexion by targeting melanin (pigment), and redness visible in the skin. This treatment works at closing broken blood vessels near the surface of the skin that are the cause of increased redness and visible veins. The IPL also targets pigmentation such as freckles, brown spots, and age spots.
Number of treatments: Depends on the indication. Usually 1-3 treatments for optimal results, spaced 1 month apart.
Pain factor: It feels like an elastic band is flicking against your face. Some people tolerate it very well, and others find that they need the numbing cream
Downtime: About a day of blotchy redness
Laser treatments can be customized in consultation so why not book in while there's still snow outside! This complementary consultation can be booked online HERE or call us at 587-521-0667.

Generally speaking, lasers that we utilize are predominantly cosmetic lasers. There are some skin conditions that would be better treated with a more specialized laser at a dermatology clinic. If you fall into this category, Dr. Olesen can discuss options with you and recommend you to a board-certified dermatologist.