Edmonton's first medical spa to offer Sculpsure!
Hemingway Medical Spa was the first spa to introduce Sculpsure in Edmonton. SculpSure is a breakthrough in light-based body contouring designed to reduce stubborn fat in problem areas such as the abdomen and love handles, helping you achieve a slimmer appearance without surgery or downtime in just 25 minutes.
Recently, Hemingway Medical Spa has had the honour of receiving the Best in Edmonton accreditation for The 7 Places for the Best Botox in Edmonton.  We would like to thank BestinEdmonton.com for including us in…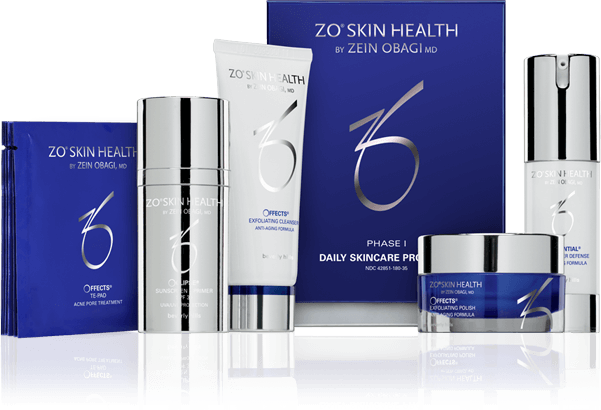 During his more than thirty years as a dermatologist and world-renowned skin care expert, Dr. Zein Obagi has done extensive research into the science of skin health. He dedicated himself to developing products that bring skin to life – naturally smooth, strong, firm, even-toned, hydrated and free of disease. His amazing line of skin care products and services have been embraced by many celebrities, including Jennifer Aniston, Alicia Keys and Catherine Zeta-Jones.
Dr. Jamie Olesen is proud to offer a wide range of ZO products at Hemingway Medical Spa.
ZO Skin Health:
Offects Hydrating Cleanser
Offects Exfoliating Cleanser
Normacleanse cleanser for normal to dry skin
Offects Exfoliating Polish
Ossential Daily Power Defense
Ossential Growth Factor Serum Plus
Ossential Advanced Radical Night Repair
Olluminate Intense Eye Repair
Offects Sulfur Masque Acne Treatment
Ossential Brightalive Non-retinal Skin Brightener
Oclipse Sunscreen + Primer 30 SPF
Oclipse-C Broad-Spectrum Sunscreen SPF 50
Oraser Correcting Hand and Body Scrub
Oraser Nourishing Hand Cream
ZO Medical:
Oilacleanse cleanser for normal to oily skin
Foamacleanse gentle foaming cleanser for all skin types
Vitascrub Acne Treatment Salicylic Acid 2%
Glycogent Exfoliation Accelerator
Aknetrol Acne Treatment
Melamin Skin Bleaching and Correcting Cream
Liprebuild Advanced Therapy Lip Treatment
Invisapeel Intensive Resurfacing Peel
Programs and Kits:
Phase 1: Daily Skincare Program
Phase 2: Anti-Aging Program
Phase 3: Aggressive Anti-Aging Program
Acne Prevention and Treatment Program
ZO Multi-Therapy Hydroquinone System – RX
ZO Post Procedure Recovery System
Skin Brightening Program for Hyperpigmentation, Non-Hydroquinone
ZO Non-Hydroquinone Hyperpigmentation System – For Restoring Even Skin Tone







AN EDMONTON FAMILY PHYSICIAN WITH A SPECIAL INTEREST IN AESTHETIC MEDICINE AND COSMETIC TREATMENTS
Medically Supervised Procedures
Jamie D. Olesen, MD, has a passion for cosmetic medicine. His goal: to improve self-esteem and confidence in his patients by helping them look and feel their best, at any age.
"AN INDIVIDUAL WITH SELF-CONFIDENCE LIKES WHO THEY ARE. THEY WANT TO ACHIEVE THEIR BEST-SELF. WE BELIEVE THIS IS POSSIBLE AT ANY AGE, AMONGST ANY GENDER, NO MATTER YOUR STORY."
Dr. Olesen founded Hemingway Medical Spa in 2016. His vision: That all patients leave his clinic feeling well-cared for, emotionally and physically. As a family physician, Dr. Olesen believes that confidence is not only about how we look on the outside, but how we feel on the inside. Various medical factors come into play, such as: family history, lifestyle, and self-esteem. In addition to cosmetic procedures, Dr. Olesen is able to assess other medical roadblocks that may affect an individual's overall well-being. Therefore, his process is to treat each patient individually, getting to know them on a personal level. Dr. Olesen oversees all medical procedures and does all injectables personally. He ensures that each medical consultation and treatment plan is customized for each individual.