Content Update In Progress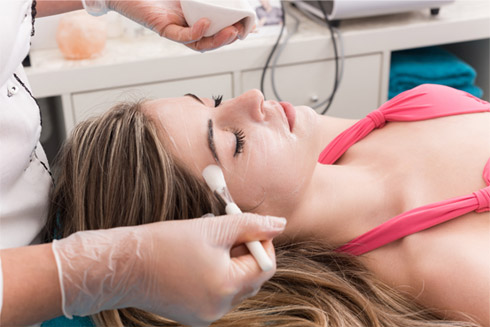 Ossential® Acne and Oil Control Treatment - 50 minutes
Ossential® Acne and Oil Control Treatment leaves oily, acne-prone or rosacea skin visibly clean, clear and calm.
Start with a micro-scrub for exfoliation and to remove impurities from the skin's surface.
The peel then uses a combination of alpha-hydroxy acid and salicylic acid to minimize excess oil production and tighten pores.
The treatment continues with an exclusive ZO® Bio-Sulfur Masque that uses eucalyptus and kaolin to encourage healing, as those substances contain antiseptic and detoxifying properties.
Finally, the skin is soothed with a cream containing DNA-repairing enzymes, natural melanin, zinc oxide and titanium oxide for powerful sun protection and to minimize acne scarring.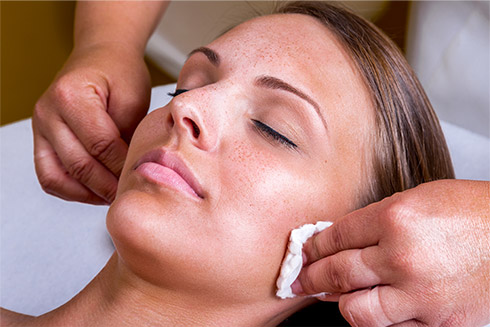 Ossential® Skin Brightening Treatment – 50 minutes
Ossential® Skin Brightening Treatment uses citric, salicylic and lactic acids to restore skin clarity, reduce pigment spots and minimize discolouration, leaving you with a radiant glow, improved skin texture and more even skin tone.
Start with a moisture-rich cleanser and mild exfoliator, followed by a vitamin-fortified, calming massage.
Next, the Ossential® Skin Brightening Sheet Masque is applied. The masque uses arbutin and green tea to minimize the production of excess skin pigment and hydrate the tissue.
The treatment concludes with powerful ZO® antioxidants, coenzymes and sun protection to inhibit melanin production and stimulate the growth of healthy cells.
Ossential® Hand Renewal Treatment
While the Ossential® Skin Brightening Masque is setting, use the downtime as a perfect opportunity to treat your hands to a little tender, loving care. The Ossential® hand renewal treatment exfoliates, brightens, tightens and moisturizes the skin on your hands, which are so often neglected in our busy lives.
Ossential® Stimulator Peel Treatment – 50 minutes
Enjoy an Ossential® Stimulator Peel Treatment and restore the radiant glow your skin has been missing! This treatment package is affectionately referred to as the 'Red Carpet Peel' as it is commonly used by celebrities before they walk the red carpet on their way to the next big event.
The treatment includes both mechanical and chemical exfoliation, increasing cell turnover to improve skin texture, tone and clarity.
After cleansing, start with Offects® Exfoliating Polish, which gently exfoliates your skin using micro-magnesium crystals enriched with Vitamin C, C-ester and Vitamin A.
Step 2, the Ossential® Stimulator Peel, is a chemical exfoliator that dissolves dead skin cells in the outer layer of the epidermis. The formula contains 10% lactic acid, 10% citric acid and 10% salicylic acid. The salicylic acid targets excess oils, while the lactic and citric acids improve skin's texture, hydration and clarity.
The treatment concludes with an Offects® Hydrating Mask and a peptide serum, which stimulates collagen and elastin to reduce the appearance of expression lines. DNA-repairing enzymes and antioxidants are also applied to prevent premature signs of aging.
This superficial peel is indicated for all skin types:
Stimulates cellular turnover, reduces fine lines and wrinkles and improves overall skin tone, texture and clarity with no downtime!
Improves age spots and sun spots
Shrinks pore size
The perfect treatment before weddings, graduations and other big events
Salicylic acid targets excess oils and promotes chemical exfoliation of dead skin cells
Lactic and citric acids improve skin texture, hydration and clarity
Peptides stimulate collagen and elastin production and minimize the appearance of expression lines
Enzymes promote exfoliation and epidermal renewal
Antioxidants are free radical scavengers that help prevent DNA damage and premature signs of aging