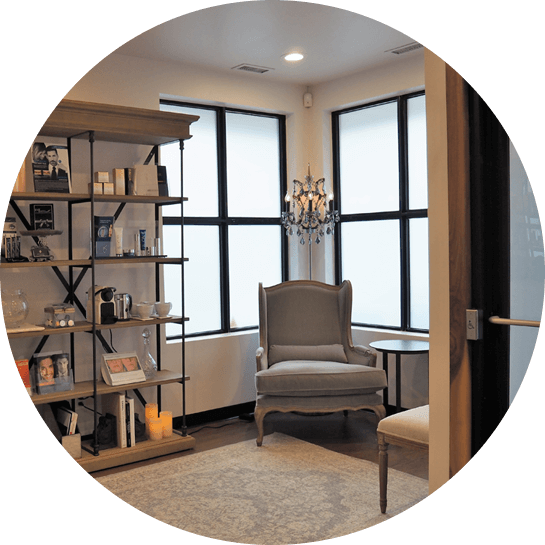 Hemingway Medical Spa Inc. Edmonton cosmetic medicine clinic, for acne treatments and much more.
Confidence can look like a sexy strut or the skin you feel comfortable in. Confidence can be the road to recovery or a clock rolling backwards.  Confidence is who you are. Whatever confidence means to you, at Hemingway Medical Spa, we use the latest cosmetic techniques, technology, and artistry to create your most confident self.  So all we ask is: What's your confident look like?
Welcome to Hemingway Medical Spa, where your most confident self is our number one priority. Whether for beauty, recovery, self-identity or just to treat yourself, Hemingway Medial Spa offers a variety of skin, body and cosmetic treatments to highlight your inner-exquisiteness. At our luxury boutique medical spa, our highly-trained team of professionals are ready to assist you with the most advanced techniques in skin care, body contouring, injectables and laser therapies. Dr. Jamie D. Olesen is an Edmonton family physician and founder of Hemingway
Medical Spa Inc. Dr. Olesen is passionate about his patients. His mission: To authenticate a healthy self-image by using the latest cosmetic techniques, technology and artistry so that his patients may reach their most confident self. No matter what your story, age, or gender, the objective at Hemingway Medical Spa is to customize a treatment plan that compliments your best-self. Under the direction of Dr. Olesen, our team will provide a comfortable, stress-free and respectful atmosphere where all patients will feel at home.
Hemingway Medical spa uses state-of-the-art equipment to treat various skin and body concerns, including: stubborn fat, sun damage, wrinkles, unwanted hair, and unwanted hair loss, just to name a few. We offer a wide range of medical and cosmetic products and services, such as: Botox, Juvederm, laser fractional laser resurfacing laser hair removal, hyperhidrosis treatments, dermal fillers, lip enhancement and SculpSure for permanent fat destruction. We are also a registered retailer of Zein Obagi skin care products, Eye Envy, Latisse and Sugar Bear Hair Vitamins.
Hemingway opened in 2016 is conveniently attached to Callingwood Crossing Medical Clinic.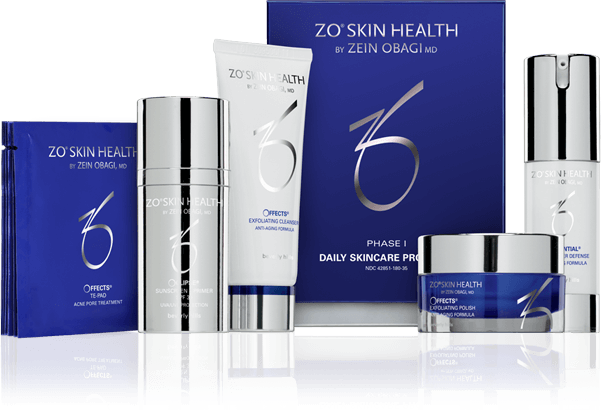 Dr. Jamie Olesen built Hemingway Medical Spa around his special interest in treating chronic acne and acne scars in both youth and adults. But Hemingway Medical Spa is so much more! Botox, chemical peels, hyperhidrosis, non-surgical face lifts, collagen injections, and LED Light Therapy are just a few of the treatments offered. Dr. Olesen also features the Zein Obagi ZO line of creams, cleansers, scrubs and sunscreens, as well as unique and effective products from Belotero, Xeomin, Juvederm XC, Eye Envy, Latisse and Restylane.
Dr Jamie D Olesen Medically Supervised Procedures
Dr. Olesen has a passion for the skin care industry and a drive to improve self esteem and confidence in his patients by helping them look and feel their best. Within his chosen specialty of family medicine, Dr. Olesen has taken a keen interest in preventing and treating youth and adult acne. He has always felt that there needed to be better treatment options for acne and has dedicated himself to making that happen.
Dr. Olesen grew up in Edmonton and took his post-secondary education at the University of Alberta, starting with a Bachelor of Science, earning his MD in 2013 and then completing his Family Medicine residency in 2015. He took additional training in Aesthetic Medicine in Scottsdale, AZ, and Toronto, ON. He is a member of the College of Family Physicians Canada (CCFP), the College of Physicians and Surgeons of Alberta (CPSA), the Alberta Medical Association (AMA), the Canadian Medical Protective Association (CMPA), the Society for Hospitalist Medicine (SHM), the Canadian Association for Aesthetic Medicine (CAAM) and the International Association for Physicians in Aesthetic Medicine (IAPAM).